The YP Foundation (TYPF) is a youth led organisation that facilitates young people's feminist and rights-based leadership on issues of health equity, gender justice, sexuality rights, and social justice. TYPF ensures that young people have the information, capacity, and opportunities to inform and lead the development and implementation of programmes and policies that impact their lives and are recognised as skilled and aware leaders of social change.

Criminal No More was compiled and published in September 2019, marking one year of the historic Supreme Court judgement on Section 377 decriminalising homosexuality. The anthology aims to bring together a range of voices critiquing the judgement for the political possibilities it offered, while also reflecting on the many ways in which the judgement fell short.
A compilation of articles, essays, poems and artwork reflecting on the reading down of Section 377 of the Indian Penal Code by the Supreme Court of India on 6th September 2018.
Book Layout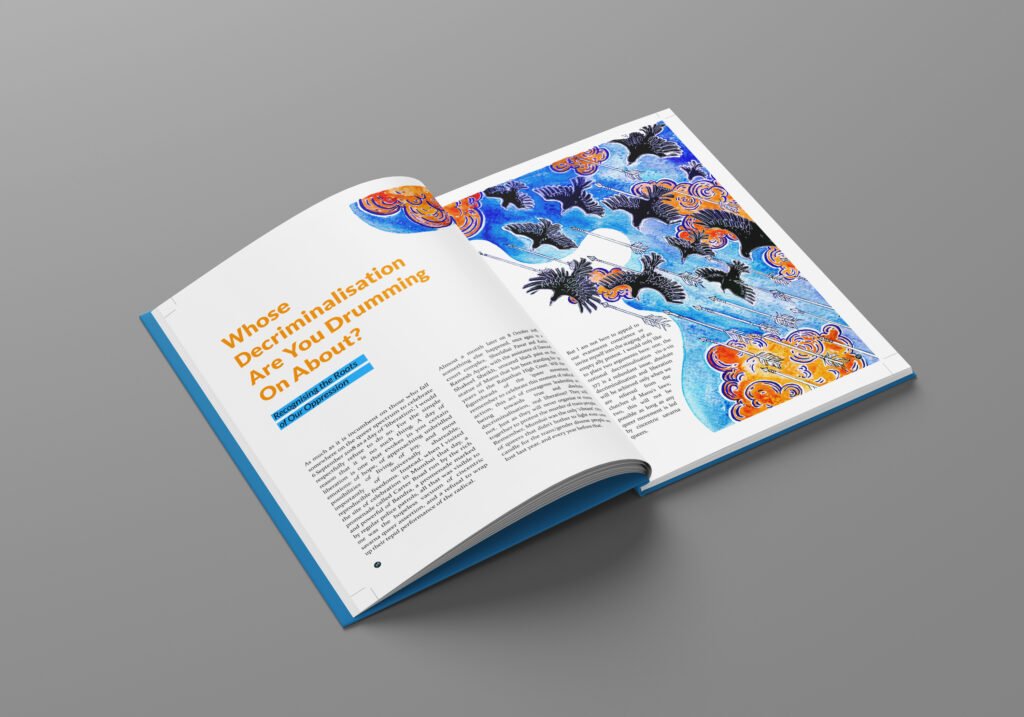 Illustrations