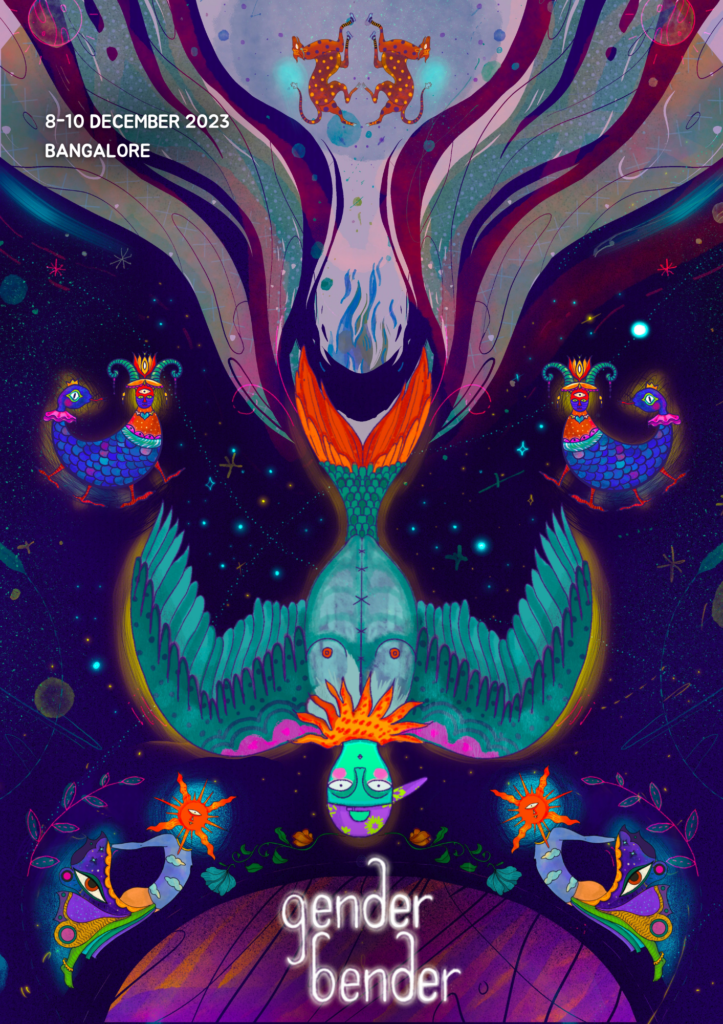 The Gender Bender Festival has two components
A showcase of the works created by ten Gender Bender grantees.
A curated segment with performances, talks, workshops, exhibitions and installations.
Gender Bender has grown into a much needed and recognized space for important conversations that aim to contribute to our constantly evolving understanding of gender and its implications, including the need for intersectionality, with artists and audiences alike. Several of the artworks created by the grantees have gone on to have a vibrant life after the initial showcase. Through this grant-making process, we hope to encourage the creation of new works that enable and empower path breaking and experimental artistic endeavours.
A joint project of the Goethe-Institut / Max Mueller Bhavan Bangalore, and Sandbox Collective.