This policy brief is an outcome of a half day conference, 'Collaborative Conversations around Gender in Climate Action', hosted by the Consulate General of Canada to India in Mumbai* along with the Consulates of Germany, France, Spain (countries that have a Feminist Foreign Policy), Sweden, and knowledge partners Kubernein Initiative. Held on 14 September 2022, participants included diplomats, leaders and thinkers from government and industry, as well as the research and practice space.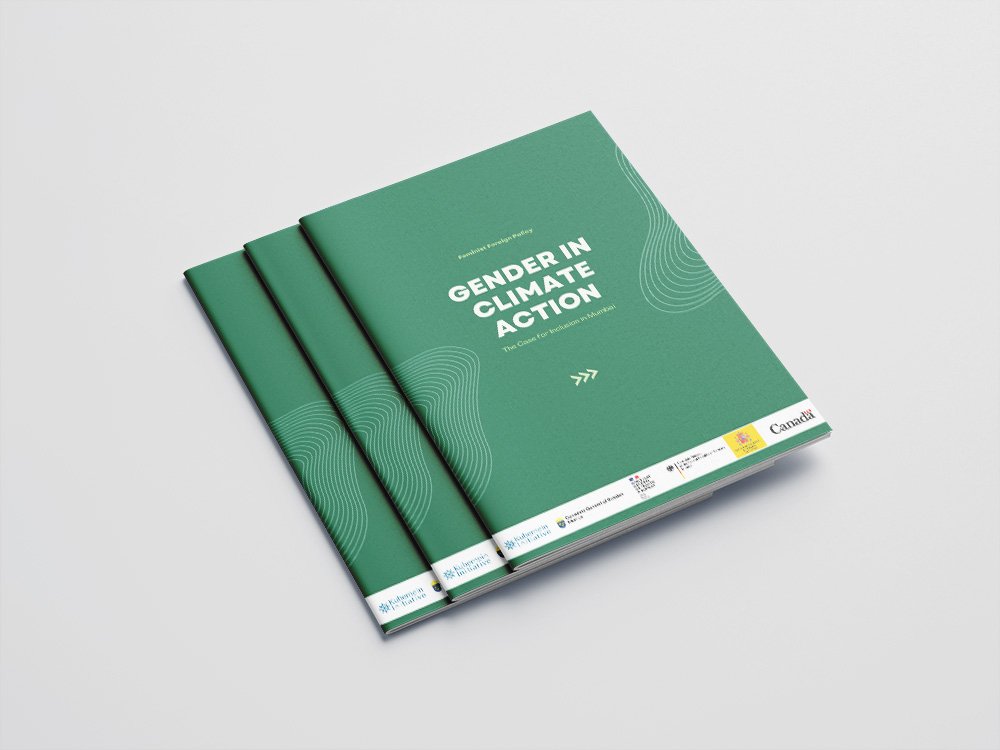 The concept of Feminist Foreign Policy (FFP) underscores that a more inclusive foreign policy can be an effective tool to deal with new and emerging challenges, a key one being climate change. While a FFP is not a panacea for existing challenges, it offers a new form of thinking and a wider lens that ultimately offers innovative solutions. The FFP additionally takes into consideration marginalised and other vulnerable groups that are most affected by climate change and often excluded in decision making processes. These groups should not be seen as victims, but as key drivers and agents of change. Climate policy is an inseparable element of foreign policy and global governance and is often the axis between stakeholders at various levels of domestic governance. This is especially relevant at the city level, calling for greater sharing of information and knowledge co-creation amongst stakeholders.
Launch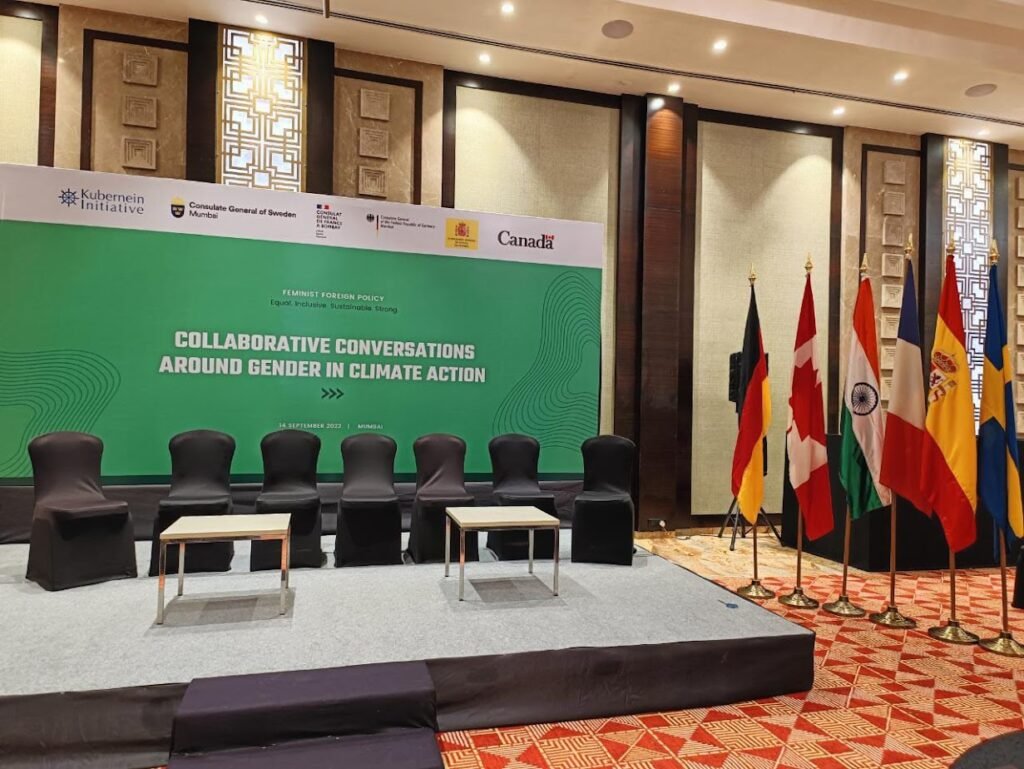 Cities are critical to India's overall economic growth and outlook. The nature and impact of climate change is such, that a lack of integration between considerations including on infrastructure development, resource management, mobility, socio-economic aspects, and on ground realities, could be the weakest links bringing cities to a standstill. The growing numbers of people living in urban centres will only complicate matters and result in cascading disasters for the most vulnerable and marginalised. There is a dual need to both protect the vulnerable as well
as involve those most deeply affected in decision making. Each city must therefore consider potential risks through an integrated, inclusionary and intersectional lens, in order to prepare for an uncertain future. Integrating gender considerations with climate action at the city level can strengthen policy impact.

Through this brief we present the significance of linking gender and inclusion with climate action at the city level in India. We present ideas focusing on Mumbai – the financial capital of India, a coastal city, and the first Indian city to develop a climate action plan. The perspectives presented are a result of knowledge and research from Kubernein Initiative as well as ideas shared at the conference 'Collaborative Conversations around Gender in Climate Action' held in September 2022.